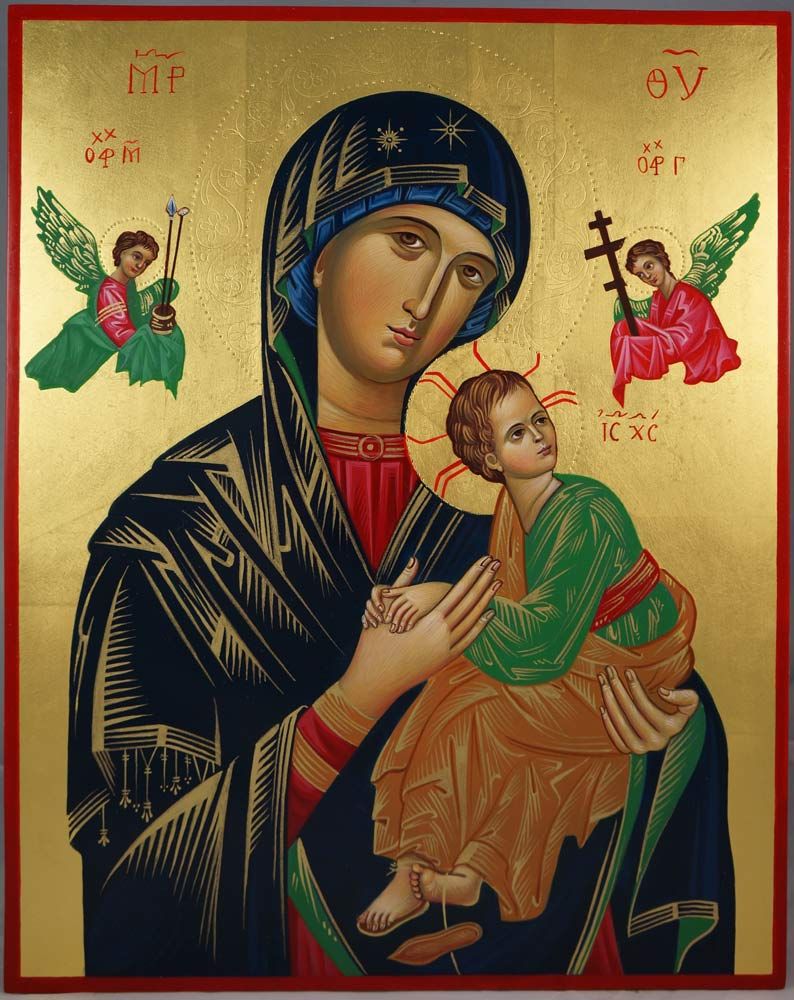 Mother of Perpetual Help, you have been blessed and favored by God.

You became not only the Mother of the Redeemer but the Mother of the redeemed as well.

We come to you today as your loving children. Watch over us and take care of us.

As you held the child Jesus in your loving arms, so take us in your arms.

He who is mighty has done great things for you, and God's greatest fear is that, in time of temptation, we may fail to call out to you and become lost children.

Intercede for us, dear Mother, in obtaining pardon for our sins, love for
Jesus, final perseverance, and the grace always to call upon you, Mother of Perpetual Help.

Mother of Perpetual Help, pray for us.
Amen.